Know Your Volvo
This app gives you access to step-by-step directions, images, and videos that explain how to get the most out of your vehicle's features and functions.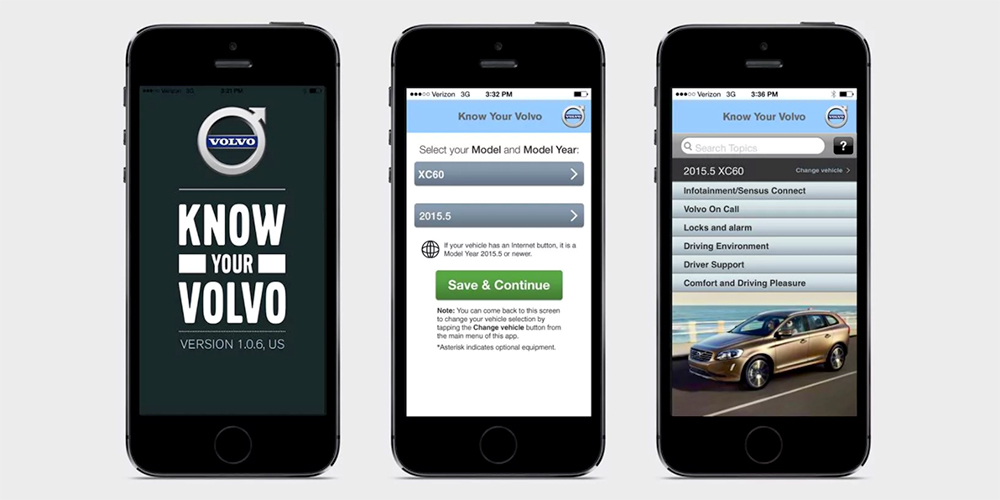 Get all the answers you need
You'll find information on standard and optional equipment in these categories:
Locks and alarm
Driving environment
Driver support
Comfort and driving pleasure
Infotainment/Volvo Sensus
Volvo owner's manuals on your mobile
Now you can page through your Owner's Manual, review Quick Guides and all the latest feature information for your car with our Owner's Manual app. There are a number of video clips that explain how to use several of the functions in your car.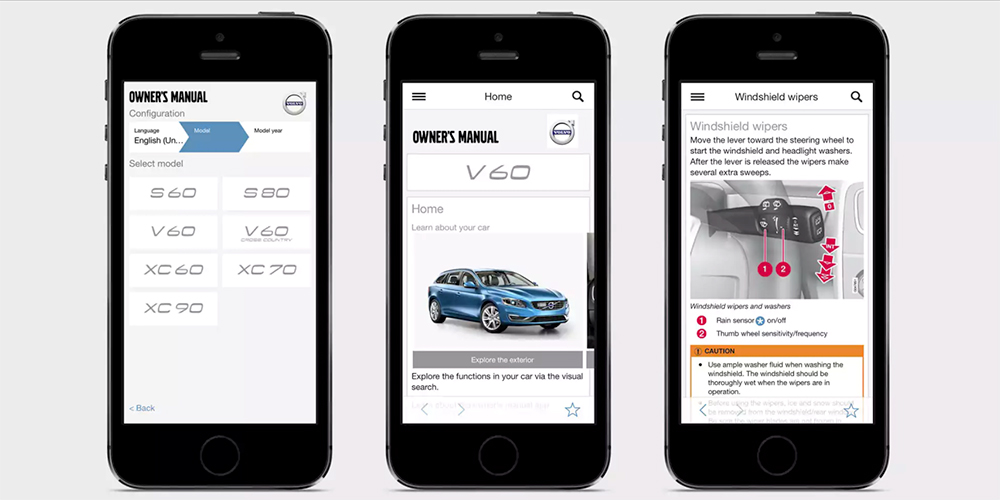 Volvo manuals app
It's everything you need to know about your Volvo, in a simple, easy-to-understand reference, featuring:
Articles and information
Instructional videos
Keyword and category search
For selected Volvo models from model year 2015.